Ever wanted a board game come to life?
Each card deck in TerraScape offers different buildings. Place them in the game world strategically to gain points and earn new cards and decks as a reward! Gain enough score to win the level, but if you run out of cards it's game over.
The game offers several game modes, procedural maps and hand-made challenges and will be expanded in the future with more decks, cards and game modes.
Place buildings strategically
Each building has certain requirements, be it other buildings, natural resources or the right terrain. Gain bonus score by fulfilling as many requirements as possible, but beware: There are also negative influences!
Unlock new buildings and decks
By gaining score you level up and unlock new decks. Each deck consists of several buildings. Specialize yourself by placing buildings of specific decks often and well enough and unlock more deck buildings!
Choose your next building deck wisely
On each level up you can choose between different decks. But always keep in mind what you really need, or you might end up with buildings that are of no use for your current strategy!
Face new challenges
The powerful map generator creates new maps with endless possibilities! Additionally, play handcrafted missions with increasing difficulty and show the world via the highscore that you are the best player!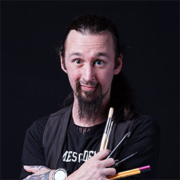 It's one of the most atmospheric and relaxing games that I have played in a long time, yet challenging enough to keep me interested. If you enjoy a bit of puzzling and see things grow, this is definitively a game for you.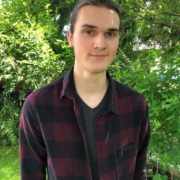 Beneath its apparent simplicity TerraScape reveals an elegantly crafted gameplay, beautiful artistic details and a puzzle system worth exploring.